Being perfect, will drive your crazy!
Being perfect, will drive your crazy!
Oct 16
Be perfect, therefore, as your heavenly Father is perfect. Matthew 5:48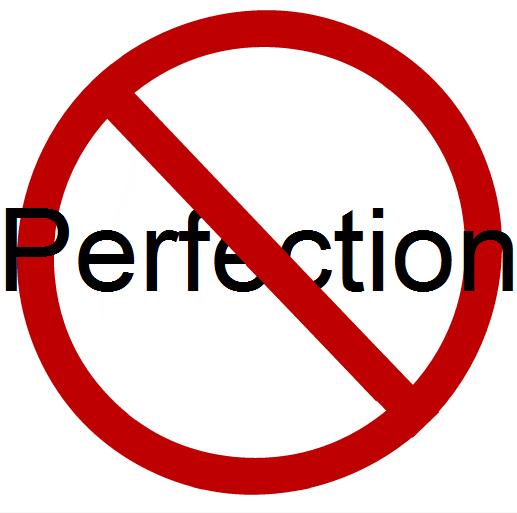 I took this scripture to heart in my early years of being a wife, mother and minister of the gospel. It spread to my relationships with family and friends so much that is literally put me in a grave. I believe it has added to the collapse of my immune system today when I contacted a disease for my former husband.
Mostly because I did it all in my own strength and completely expected everyone else to have the same conviction of scripture while doing the same things towards me with love that I have done for everyone else.
My kids had to be perfectly behaved and dressed. My marriage (former) had to be perfect on the outside meanwhile it was a train wreck of disloyalty, lies, abuse and addictions from my then husband on the inside which I had to make look perfect on the outside for ministry sake. I was exhausted and felt unappreciated, unloved and depressed.
There is a FALSE PERFECTION that is
Worldly, external, temporal, proud and only obtained through human strength which is completely draining and exhausting.
TRUE PERFECTION is
From God, internal before its external, humble, everlasting and Holy-Spirit empowered which means it is peaceful and invigorating.
False perfection fails every time!  God calls us to true perfection (Matt. 5:48)! Yet as Christ followers, we often chase the wrong form of perfection.
Where is True Perfection?
GOD HIMSELF – Deuteronomy 32:4
He is the Rock, his works are perfect, and all his ways are just. A faithful God who does no wrong, upright and just is he.
CHRIST'S SERVANTS – Hebrews 10:13,14
Since that time He (Jesus) waits for his enemies to be made his footstool, because by one sacrifice he has made perfect forever those who are being made holy. If you're a Christian, then this means you and me! We have been made the righteousness of God in Christ!
GOD'S WORD – Psalms 19:7
The law of the Lord is perfect, reviving the soul. The statutes of the Lord are trustworthy, making wise the simple.
So today for your healths sake and the sake of your family and friends, lay aside your striving for perfection and take up His peace and do things to the best of your ability and with excellence, give all the rest of your worries and fears to God and start to live a stress free life resting in His love and acceptance.
How about you? Do you struggle with trying to "have it all together" and pressure to keep up with the culture's ever-changing standards? There's no better time than the present to shift to God's mind about the matter! Join me! Resolve to abandon the world's lies of false perfection and pursue peace through the Lord Jesus Christ!